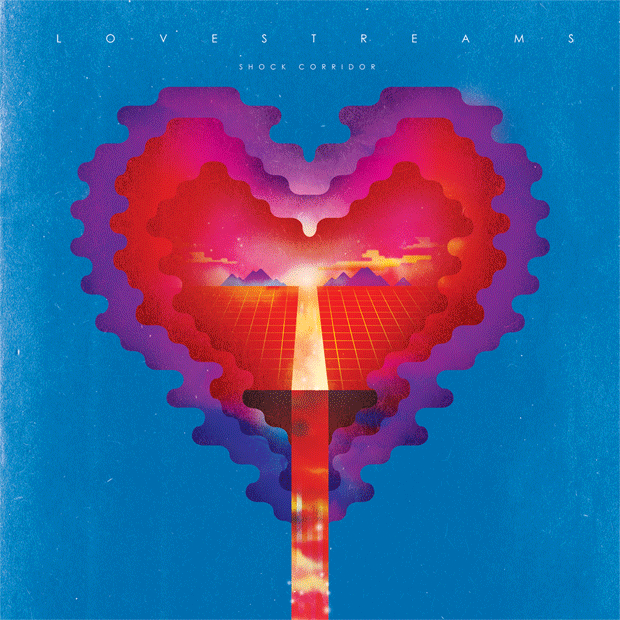 While Okkervil River may have been quiet for a little while, their leader, Will Sheff, has not been so dormant. Over the festive period he spent some time informing readers of his blog about his highlights of the last year or so in a series of very entertaining essays, and now fans have something even more exciting to come from the man.
Turns out he's also been using his free time for creativity in a musical fashion too, and will be releasing his first solo material under the name Lovestreams. On his blog Will writes of the project:
In the early part of last year I started renting a room down in a basement a couple neighborhoods over from my apartment in Brooklyn and I started going in and working every day of the week there, just shutting the door and writing until evening. I decided to do a project there I'd wanted to do for years and years, which is to make an album by myself and for myself, an album that doesn't owe anything to music I made before. When I finished the album I decided I'd give some the songs away for free since it cost almost nothing to make. So here's one of the songs, over here on this site. The name of the project is Lovestreams.
No word on when the project will be released, but since he's giving it away free and (presumably) digitally, it could come at any time. You can keep up with what's happening on the new Lovestreams blog.
Considering that this is, as Will says, "an album for [himself]," we'd expect it to be a collection of stripped back, singer-songwriter type songs, but it's not that at all. As Will also says, it "doesn't owe anything to music [he] made before," and this is amply clear in the first cut from the record that he's made available. "Shock Corridor" is a electronic-laden song that shows that Sheff is just as able at layering layers of synths and effects as he is at guitars and strings.
You can check out "Shock Corridor" below and stay tuned for more music from Lovestreams.